Download and install the ESP32FS plug-in
Create a folder called '~/Documents/Arduino/tools'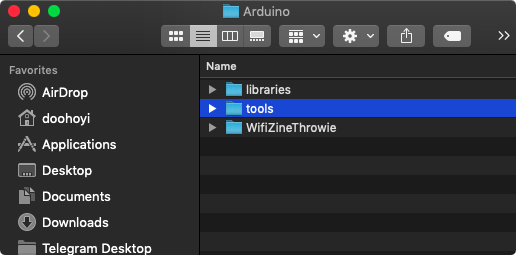 Copy unpacked ESP32FS to here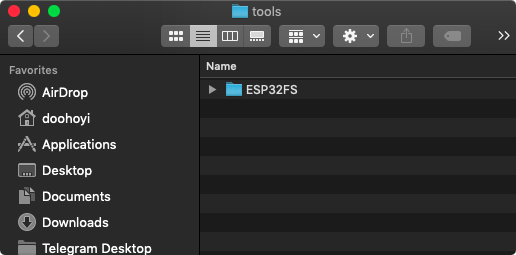 Be mindful with the construction of the folders. It should be installed as shown in the following figure. (Note also that the folder name is ESP32FS!)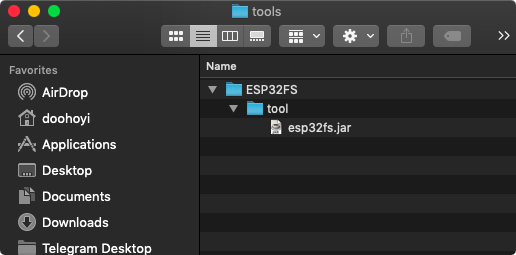 After restarting the Arduino IDE, verify that the plug-in installation was successful. If successful, you will see a menu called 'ESP32 Sketch Data Upload' added.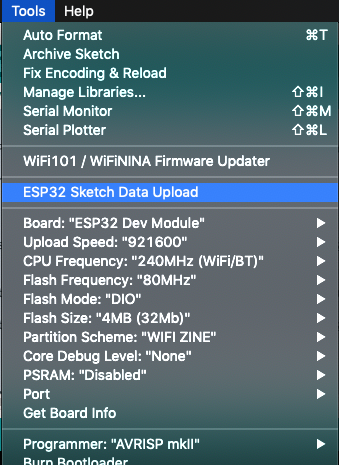 When you run this menu, it will move all the files in the '~/Documents/Arduino/WifiZineThrowie/data' folder to the ESP32 module's web page store.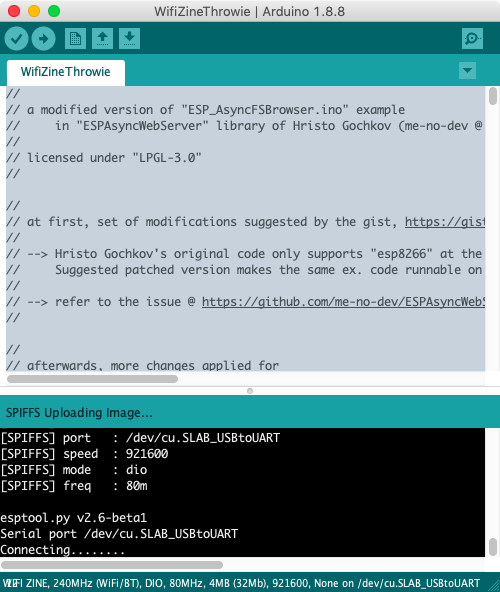 Please execute the upload. The color of the message output during upload is displayed in white instead of red. While 'Connecting …' displays, press and hold the' BOOT 'button on the ESP board for one second.
Screen when upload is completed successfully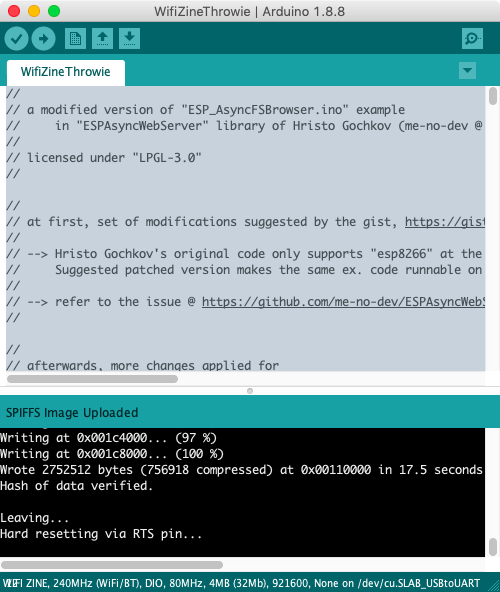 Congratulations. We are all ready to produce / publish Hot-spot zine.